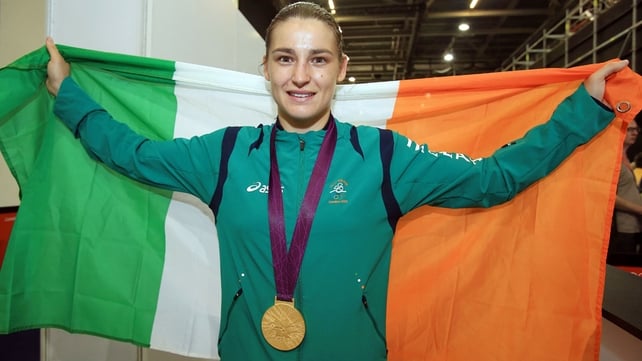 Courtesy RTE.ie
Irish boxer Katie Taylor wants to fight like the guys do, but the AIBA isn't making it easy.
Taylor has made comments last week about how the amateur boxing organization is currently prevent her, and other female boxers, the opportunities that male fighters have. This includes the World Series of Boxing (WSB), which allows amateurs to have a salary and win bonuses without hurting their status. Also the promotion uses pro rules, including no headgear.
The AIBA issued a statement that the women would be included in the future, but not now.
The big reason for the push by Taylor is she feels that sponsorship are few and far between for a lot of amateur foriegn female fighters under the current rules. Taylor has hinted a possibility of turning pro if something doesn't change soon.
We shall wait and see.
Filed under: Boxing