Crissano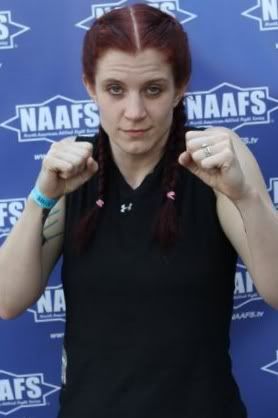 Caplan
After making some news a few months ago in her cancelled fight with Shanie Rusth, Cassie Crisano will be back in action March 16 at CFFC in Dover, Delaware. She will be making her pro debut against Bellator vet Andria Caplan.
A police officer by day, Crissano (3-1 ammy) is on a two fight win streaking going into the match. She last fought this past July to get a unanimous decision win over Jamie Driver.
Caplan (1-1 pro) is coming off a technical decision loss to Gabrielle Holloway at CFFC this past August. She has notable wins over Adrienne Seiber in Bellator and Amanda Wilcoxen-Morgan in NAAFS.
No word on if the match will be streamed.
Filed under: MMA