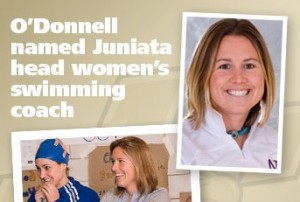 I'm proud to announce that one of our blog contributors, Lauren O'Donnell, has accepted the position of head women's swimming coach at Juniata College in Huntingdon, PA.
Lauren is a former two-time All-American swimmer and six-time NCAA championship qualifier with five years of collegiate coaching experience. Lauren and I went to The College of New Jersey together, and we both share a love for female sports.
Congratulations, Lauren, and I'm excited to see some women's swimming content in the blogs this year. If you want to read more about Lauren, her experience, and what she's bringing to Juniata College, click here.