I Tweeted about this earlier tonight, but I took a screen capture to save the mistake for perpetuity: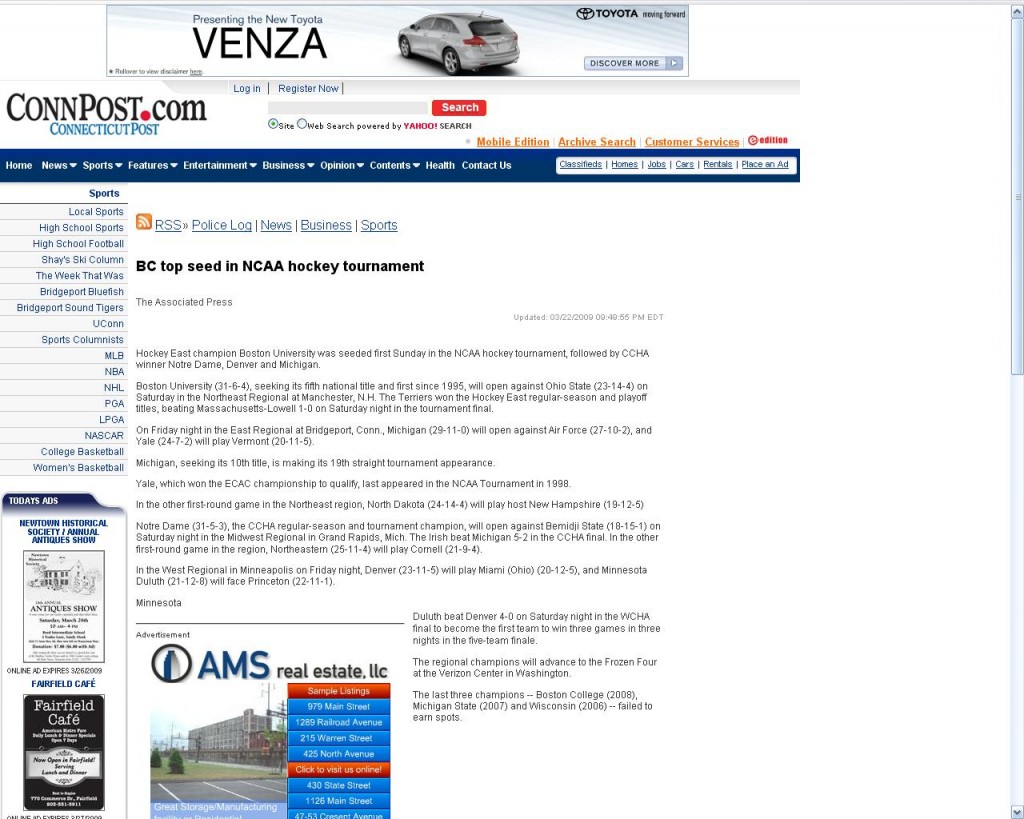 "BC top seed in NCAA hockey tournament" Epic headline fail.
Yes, someone messed up or purposely changed the headline while taking a story off the wire for the Connecticut Post, and incorrectly stated that Boston College was the top seed for the NCAA Tournament. Really? Last I checked, BC didn't even make it to the tournament this year because of their downfall in the second part of the season.
Is this a case of revenge by an Eagles fan, or honest mistake? My fellow Twitterer and BU fan, @brandoneps, claims that it may be revenge:
"Too funny, especially because it's an AP article and someone ACTIVELY had to change the headline that came through the wire."
I searched the web some more, and found the article correctly headlined on Google News and on the Associated Press website. Hmm….