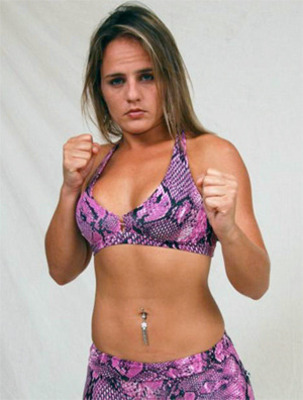 Damm
Eye
The #2 ranked flyweight Jessica Eye will return to the cage June 1 as she will take on veteran fighter Carina Damm at NAAFS Fight Night at the Flats in Cleveland, OH.
Eye (9-1) got the first round technical submission over Bellator strawweight tournament champ Zolia Gurgel in December. Eye was supposed to face Munah Holland in March, but a back injury sidelined her. She is on a six fight win streak.
Damm (17-8) has been in the sport for over eight years, and is looking to climb back into the top ten. She is coming off back to back losses to Munah Holland (KO) and Tonya Evinger (split decision) respectfully.
No word on if the event will be streamed.
Filed under: MMA