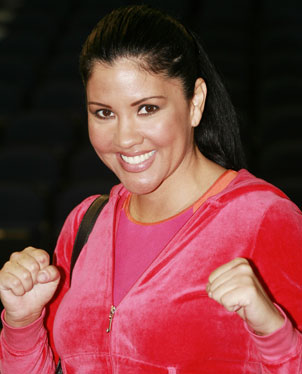 Just because she isn't fighting anymore doesn't mean Mia St. John will be slowing down.
St. John announced she will be a part of the broadcast team for the upcoming K-1 kickboxing events that will stream on Spike.com starting this Saturday. The events will move to Spike TV in 2013. She will be doing guest commentary and will helping organize the upcoming women's divisions; which hope to debut in 2013.
The weekend's card this weekend will emanate from the Memorial Events Arena in Los Angles.