As of late, there has been a lot of gripes that due to "The Ultimate Fighter" and the current UFC signees draining the InvictaFC bantamweight division that the promotion should just scrap the division all together. We beg to differ.
First off, we know that the drain is only temporary, as some of the TUF competitors will not get an UFC contract post show, and they will be welcomed to InvictaFC with opened arms.
We would also like to point out that a lot of the up and coming talent will need some experience before even being on the UFC's radar. This is where InvictaFC comes in.
Here are ten fighters that haven't debuted at InvictaFC but would make solid additions to the 135 pound division.
——
Taylor Stratford
UFC champion Ronda Rousey gave a ringing endorsement to Stratford, calling her best bantamweight not signed to the UFC. Startford's only loss was to Rousey, and the champ admired her tenaciousness to want to improve and avenge the loss.
Having gone 9-1 as an ammy, the Tuff-n-uff featherweight tournament champ was going to make her pro debut in the CFA tournament, but an injury sidelined her. There is no doubt she is on InvictaFC's radar, and we should expect her to debut sooner rather than later.
——
Jen Tate
Jen Tate (no relation to Miesha) is one of the legends in the sport, and was one of stars right before WMMA became hot. Tate went 6-1 before she stepped away to have a family. The past year saw Tate take a sabbatical to Thailand to train at the world famous Tiger Muay Thai. Now back in the U.S., she is set to make her pro boxing debut in the next few weeks. We can only hope a return to the cage will come sooner rather than later.
——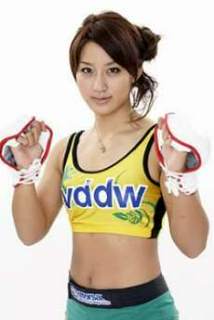 Shizuka Sugiyama
Already making waves at DEEP-JEWELS in Japan, Sugiyama is on a four fight win streak with her last three via TKO. At 10-3, she is the current top bantamweight in Japan after Hitomi Akano recently retired. With the current partnership between DEEP-JEWELS and Invicta, Sugiyama would easily make a second home in the U.S. promotion.
——
Milana Dudieva
It was spectated that Dudieva would have been tapped to be a part of the UFC until her loss to Jessica Andrade derailed those plans. She was on an eight fight win streak before the loss, having finished all but one opponent. She is looking for another win as she takes on Pannie Kianzad in her native Russia later this month. Dudieva was supposed to fight last year at InvctaFC, but was unable to secure a visa. She is currently listed as a fighter on their website; we are just waiting on her debut.
——
Alexandra Buch
The German prospect is looking to follow the footsteps of fellow countrywoman Sheila Gaff and get some exposure in the U.S. Currently at 8-2, she is coming off a sweet inverse heel hook finish this past May. Her only losses were to the a fore mentioned Gaff and Jorina Baars.
——
Agnieszka Niedzwiedz
At the age of 18, Niedzwiedz already has three TKO wins to her credit. The Poland native is a part of the new generation of fights who train MMA specifically, and start their careers early. Invicta prides itself in finding your and hungry talent and Niedzwiedz fits the bill.
——
Anna Zuchelli
Having three straight TKO wins to her credit, Anna Zuchelli is one of the top English prospects in the division. The former Muay Thai champ may have lost her first pro bout, but has adapted and has no signs of slowing down.
—–
Paloma Fabrykant
Argentina's top female fighter, Paloma Fabrykant has three finish to her credit. In the ever expanding South American MMA scene, Fabrykant could follow the way of many of the Brazilians before her and make the transition to the U.S.
——-
.
Bryanna Fissori
When we surveyed our twitter followers who they would like to see at 135 in Invicta, many told us Fissori. Currently an amateur, she is currently 6-0 having made her way to the main land U.S. in her last fight.
——
Julie Winter-Stoll
One of the best female fighters out of the state of Utah, Stoll recently made a successful Tuff-n-uff debut earlier this year, getting the TKO and picking up win #6. Being undefeated and with two ammy title belts in her possession, she maybe ready to make the jump to the pros.
——
Others worth mentioning….
Sheila Bird – current 3-0 as a pro she has finished all of her opponents in the first round, She is current expecting her first child, why we haven't seen her at InvictaFC yet. The promotion gave her a standing offer when she is ready to come back to action.
Holly Holm – currently 4-0 as a pro, all being finishes, she decided to sign exclusively with LegacyFC. Hopefully Legacy will lend her to Invicta or possibly come to Invicta after her contract is up.
Laura Howarth – currently at 4-0 as an ammy, the British fighter is signed to Cage Warriors and is the promotions top prospect at 135. Cage Warriors is known to lend stars to Invicta and visa versa so we may see her come across the pond.
Susie Wyatt – currently 6-2 as an ammy with five submissions..She is proof that you can never be "too experienced" to be successful.
Amy Coleman – currently 5-0 as an ammy with four finishes. Currently trains out of the great state of Tennessee.
Roma Pawelek – currently 4-0, three TKOs, she trains out in Oregon and is quickly making an impact.
Katlyn Chookagian – currently 3-0, all three wins by armbar
Colbey Northcutt – currently 2-0. Trains with InvictaFC fighter Lauren Taylor.
Filed under: MMA