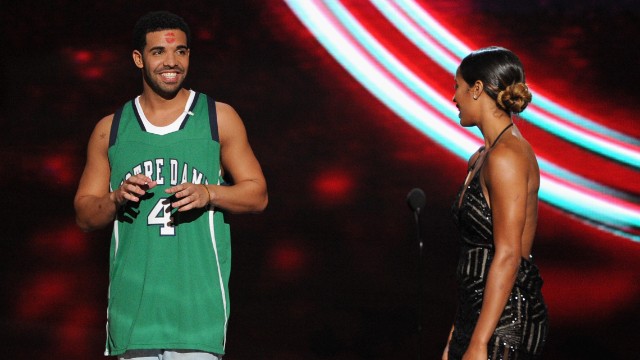 I took part in the ESPY's activities and awards ceremony this year, and it was a great reminder of how many inspiring athletes there are these days. It's so moving to see the difficult obstacles athletes have overcome; it's a great night to acknowledge their grit and determination, their dedication and sacrifices, their accomplishments and achievements. Sitting in that environment shifted my attitude at that moment, and put the personal and athletic struggles I've experienced this year in perspective: the truth is, someone always has it worse than you.
But what caught my attention the most at the ESPY's and has been on my mind every since is how female athletes are measured and why feminism needs men as well as women. The word "feminism" scares many people, probably men especially. But I've spent a lot of time (mostly while driving – or sitting – in LA traffic) thinking about the word and how it relates to female athletes and how they are portrayed and measured; and it's an unsettling feeling.
My definition of feminism is:
Empowerment through social, gender and racial equality from a woman's perspective.
I must say – in my opinion, this was not displayed at the 2014 ESPY Awards. Drake's only mention of female athletes in his opening monologue was the UConn Huskies winning the women's and men's basketball championships. One of the most talked about moments of the show was when Drake read a poem called "Can I Dig In?" about his attraction to Skylar Diggins. He opened the poem saying he posted a photo of himself wearing a Diggins jersey on Instagram because he "appreciates her as a player," and that he wrote a poem about "how much I respect her game." It goes like this:
Can I dig it?

Maybe a post-game rubdown circling your body like a vulture

Multiple convulsions, you'll be shocked like Tulsa

Can I…dig in?

I don't consider myself a childish man

Would love to take you out sometime

Maybe see you smile and dance

I'd also love to go from being a Skylar fan

To you are cordially invited to the wedding of Aubrey Graham and Skylar Graham

Can I dig in?

It's been awhile since I had these visions

No need to be cavalier about things

I'm no Andrew Wiggins

Had you shown up tonight, that's where our story begins

Dare I ask

Can I dig in?
I'm sorry, did I miss the part where he respects her game?
There's nothing wrong with acknowledging a woman's beauty, and Skylar Diggins is beautiful indeed! But there was just a line that was crossed, especially for an event that is supposed to be focusing on the recognition of athletic excellence; it made me cringe. It made me think, "That's the best you could come up with?" Diggins is beautiful is so many ways; not just her physical beauty. But the best you can come up with is a poem that could have been about any other woman in the world?
I know ESPN is better than this. Unlike Sports Illustrated, who uses one issue a year to feature women, and it's mostly female models, not athletes, posed seductively because #SexSells – ESPN Magazine's The Body Issue equally features men and women, across many different sports, and many different ages, sizes and levels (paralympians for example). We see all of the bodies photographed such that we are to admire and appreciate their athletic capabilities – i.e. what those bodies can DO. We are compelled to recognize the beauty of these bodies, not just compared to the standard of beauty society has defined and holds in such high regard, but the strength, power and agility of these bodies and the sacrifice and dedication it took to achieve them.
TRUE beauty. REAL beauty. DIVERSE beauty. Beauty of SUBSTANCE.
Where was this perspective at the ESPY's? I couldn't find it. Instead I started thinking, "Is being a successful athlete enough for women? Is it enough for sponsorships? Fans? Media attention?" Sadly, I don't think it is. I think about the most recognizable names in women's sports, and most of them are either beautiful in that "societal standard of beauty" way, have put themselves out there as sexual objects for everyone to enjoy, or have some exceptional story that the media has chosen to tell about them.
I think about my own story – I've been an exceptional athlete since I was five years old, winning championships and setting records. But I only really stepped into the limelight when I became a mother of twins. I have no problem with light being shed on that fact, but it did make it clear that being an Olympic silver medalist, World Champion and American Record holder wasn't sufficient. To me, that says that people subconsciously need to be able to accept me as a woman before accepting me as a great athlete. This doesn't happen with male athletes; we can easily accept them as athletes – if their performance is exceptional, that is enough. Everything else, such as attractiveness and a good back story, is icing on the cake.
Take a minute to go down the list of female athletes you're aware of, and think about how or why you came to know about them.
This doesn't just happen in sports – it happens across the board, in the workplace and in politics. I think it is usually subconscious and not on purpose – our society has been a patriarchal one for so long that it has birthed (pun intended) a system that is set up in such a way the scales are unbalanced.
So how do we change a society that is so deeply rooted in an archaic way of thinking?
One of the best things that can happen is when men in power are or become fathers of daughters – they suddenly are able to see the world from a different perspective, in terms of how it will affect their daughter, and they begin to understand. They don't want their daughters to be at a disadvantage or to be told they can't do something. President Obama has shown great concern for gender equality, and the White House's Council on Women and Girls is a great step towards progress. Michelle Obama is honorary chair of Girls Inc, a fantastic program that encourages girls to be strong, smart and bold.
There is some great research being done at the University of Minnesota's Tucker Center. You can watch their documentary on Media Coverage & Female Athletes in full here. It will really open your eyes as to the portrayal of female athletes in the media. Don't believe me, just watch! Caroline Heldman did a great TED talk called "The Sexy Lie" that talks about the sexual objectification of women on a larger scale – not just in sports.
I also love what espnW and Women Talk Sports are doing with their platforms for women and sports. I'm excited for the second round of Nine for IX documentaries. One of my favorite parts is from the "Branded" Nine for IX doc where Brandi Chastain says "There's not enough stages for young girls to see women having those moments," in reference to scoring the winning penalty kick for the US to win the 1999 World Cup and ripping off her jersey in celebration. This is such an important point. If women are becoming incredible athletes and putting on amazing performances, but hardly anyone sees it, how is the next generation going to ever understand the capabilities of men AND women, and not just men? If young boys and girls rarely see women on a big stage doing big things, but they see men all the time, how will they grow up to think about the difference between the two genders?
We have to have power to effect change. To get power, we have to be in leadership positions. That's why organizations like the National Association for Collegiate Women Athletic Administrators (NACWAA), which encourages and promotes women in leadership positions in college sports, and Rutgers University's Center for American Women and Politics, which encourages girls and women to be leaders and run for political office, are so important.
I recently learned about Ernst & Young's Women Athletes Business Network. In May 2013, the firm conducted a global online study of 821 senior managers and executives, of whom 40% were female. Almost all of the women had played sports at some level. The study concluded that wile playing sports doesn't automatically translate to being a strong executive, it is clear that playing sports can help develop leadership skills and especially aids in coordinating a team and achieving a high level of performance as a unit. Ernst & Young recognizes that business itself is a team sport, and they want to harness the often untapped leadership potential of elite women athletes by connecting them with their network of business leaders to mentor them and help create opportunities for them.
This is exactly what we need! While the ESPY's were a bit disappointing, I feel positive that there are people working to change the environment surrounding women in this country and in the world. That is my goal with Go Woman Go, and I hope to join forces soon with some of the other groups out there working towards the same objective.
In the meantime, let's keep the conversation going. Have you watched the Tucker Center's documentary on Media Coverage & Female Athletes? How about Miss Representation? ESPN's Nine for IX series? What are your thoughts?
Who else is working to better the environment for women, through sports or otherwise?
What does feminism mean to you?
I'd love to hear your feedback, whether in the comments below or by sending me a message here.