The year was 1972. It was the year before I was born. The year Title IX was passed. And the year that Immaculata College won the national women's basketball championship. It was a new thing at the time – to have national championships in collegiate athletics for women. At the time, the NCAA wanted no part of women's sports. Zero. And by the way, it was the first year that playing five-on-five, full-court basketball became the norm for women.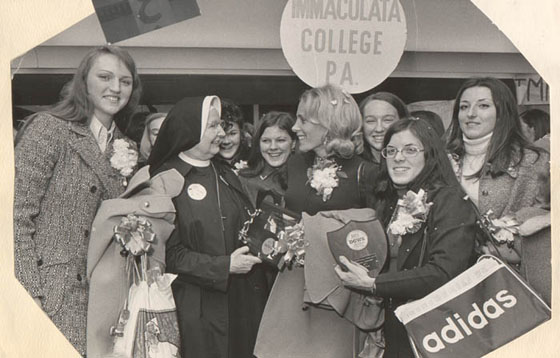 Cathy Rush and the team return to Immaculata the national champs.
I know this because (a) I'm a huge women's basketball fan and (b) I'm kind of a school nerd and that translated far beyond the classroom into other things that just plain caught my interest.