Back in 1993, not even the Broncos knew what they had in Jason Elam.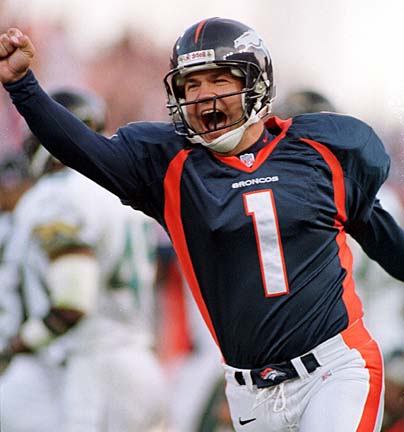 Seventeen seasons later we all know.
Today, the Denver Broncos awarded a one day contract to the former player so he could retire from the NFL as a Bronco. His last two seasons were spent in Atlanta.
Over his career, Elam has: three Pro Bowl nods, three times named to the All-Pro second team and was the 2001 Special Teams Player of the year. He also holds NFL records for the longest field goal at 63 yards (shared with Tom Dempsey,)