It was a difficult decision. Since starting triathlon seven years ago I had never missed a Mussleman weekend. Some years it was the sprint. Other years it was the 70.3. One year it was both because I decided I needed to do really freaking hard stuff for reasons still not quite clear to me. The weekend always felt like my triathlon homecoming with my endurance family.
It was difficult to give that up. To say, "no, I'm not racing this year," felt like some kind of admission of weakness, like I couldn't hack another summer of constant racing. Fortunately I'm surrounded by friends who can knock me out of my propensity to over think. So when I was debating my seventh appearance at Mussleman versus cycling 400 miles along the Erie Canal, I received an abundance of support for choosing the bike tour.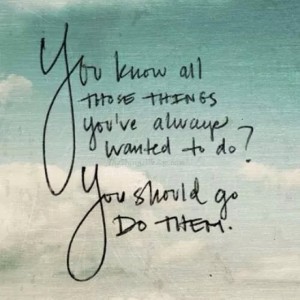 The week I spent with Parks & Trails New York on the Cycling the Erie Canal Bike Tour was an amazing experience and one of the most memorable adventures I've been on.
The eight-day tour starts in Buffalo and finishes in Albany cycling primarily on the Canalway Trail (although the trail is not completed and I'd like to highly suggest public officials work harder to close the gaps) while the rest of the ride is on public roadways. We cycled between 40 and 60 miles a day to overnight camp sites with the assistance of both bike and car SAG along with planned rest stops. The tour provided evening programs about the history of the Erie Canal, and let me say there is so much more to the Erie Canal history than what I learned in fourth grade.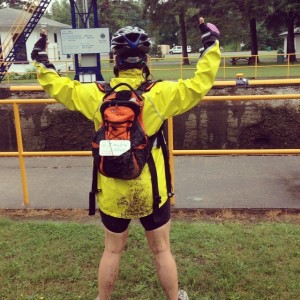 The cycling itself was amazing. Most people used a hybrid to maneuver the gravel and crushed stone of much of the Canalway Trail. Me? I only have one bike — my trusty Specialized Allez. The road bike has taken me through Tuscany, the Adirondacks, century rides, my Ironman and numerous other triathlons. With a new set of hearty tires I was confident it would take me across New York State. And my bike did just fine. Even on Tuesday when the torrential rains turned the trail into one big cyclocross course. Even on the trail through Herkimer which was at least three inches deep with sandy gravel making it nearly impossible for any type of use of the multi-use trail. (With all due respect to the municipal department in Herkimer responsible for trail maintenance, what the hell?!?)
The trail was mostly flat with some fantastic rolling hills and two climbs which were challenging but there's a reason I love my road bike with its triple crank. Oh, and training pays off.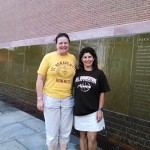 My cycling buddy for the week was Pauline Hoffmann, the dean of the journalism and mass communication school at St. Bonaventure. (Whose husband kindly gave me a lift back to the 716 after we finished in Albany.) Sometimes we chatted about media work. Sometimes we talked about cycling and fitness. Sometimes we didn't talk at all. She was the best cycling buddy because (a) she laughed every time I yelled "Paris-Roubaix!" when we cycled over a difficult section and (b) put up with me singing along the trail, the frequency of which increased as the week went along. That takes some strong internal fortitude or an incredible ability to tune me out.
If you need the analytics, here are the stats:
Miles cycled: 400.3
Ice cream stops: 6
Crashes: 2
Flat tires: 0
Canal museums visited: 4
Postcards sent to my niece: 11
Breweries visited: 2
But life is about more than analytics. Here's what the journey was really about: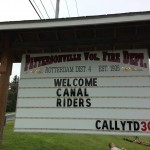 People are proud of their towns. As the tour made its way along the canal, we were greeted in many places by town volunteers. They washed our bikes. Gave us water. Baked us cookies. They were eager to talk about their towns and show you the best they had to offer. And if you don't think a place like Albion or Clyde has anything to offer, you haven't taken the time to look and listen.
You learn a lot when you ask questions. We made a random stop at a bakery in Frankfort, N.Y. to have dessert before lunch. The sign in the Friendly Bake Shop said it was four generations old. As I purchased my fry cake, I asked the gentleman if he was one of the four generations. "Third generation," he told me. He then proceeded to tell me that the bakery was featured on the pilot episode of "Bakery Boss" last year — the latest TV show from Buddy "The Cake Boss" Valastro. My third-generation baker said business was crazy after that. Oh, and the donut was really flipping good.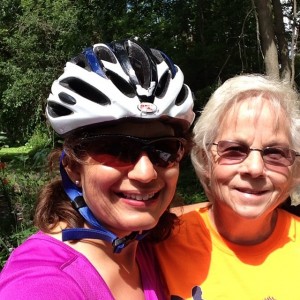 Generosity is contagious. On the trail in Manlius we came upon a unofficial rest stop. "Water and popsicles!" they yelled. They had me at popsicles. We pulled over into the Bryan M. Place Memorial and met Bryan's mother. She told us she and her family come out every year to support the tour because her son used to train on these trails all the time. Bryan was a runner in high school and in college for Connecticut. He loved to help people and give back to his community. He died of an aortic aneurysm in 2010. The family felt this was one way to honor his memory. One of the other cyclists tried to giver her some money. She refused. "Give it to the charity of your choice in your hometown," she said. "That's what Bryan would have wanted." I asked his mom if I could take a selfie with her. I was touched by her generosity, not just for the icy cold treats but for sharing the story of her son with us. Traveling has the ability to expand your horizons and yet inspire you to make where you live a slightly better place.
New York State is beautiful. There is a special sense of peace which comes from old forests mixing with waterways. There are farmlands and cobblestone buildings and fortified 18th century homes. There are fields of wildflowers and plots of sweet summer corn. There is even beauty in the industrial infrastructure, if you look at it with the right frame of mind.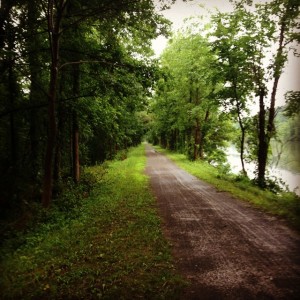 People are doing great work to promote trails. Parks & Trails New York is a non-profit organization and from what I've learned does some great advocacy work while assisting other organizations and towns, villages and cities to maintain and create parks, green spaces and bike paths. This of course helps to enhance the quality of life of the people who live in those towns, villages and cities. But I in addition to that, I learned about the economic impact of the Canalway. About half the riders on the tour were from outside New York State. People know about the Erie Canal and want to learn more about it. People love to cycle and run and kayak in new places. And when they come to new places, they spend money on things like food and lodging and souvenirs. If for some reason you don't quite grasp the importance of a healthier community, you probably can understand the importance of attracting business. And well-maintained multi-use trails can attract business. (I'm looking at you Herkimer and Syracuse.)