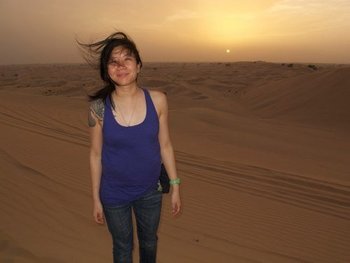 Ester Lin of AllElbows.com
One of the top MMA photographers in the world has taken her skills to InvictaFC.
Chances are you have seen Ester Lin's work, as has shot for every major MMA organization and has done behind the scenes videos with Sarah Kaufman, and Roxanne Moddafferi; among other fighters. So when InvictaFC wanted someone to handle the photography duties at their historical event, it didn't take much thought to bring in this seasoned professional.
This video shows Lin as she does a photo shoot with the stars of Invicta, as they head to their premier event Saturday in Kansas City, which will stream live on the InvictaFC website. We also take a look at the many faces of Invicta, inside and outside the cage.
You can also check out her work at AllElbows.com.
Check out all of the Invicta Fighting Championships 1 coverage HERE.