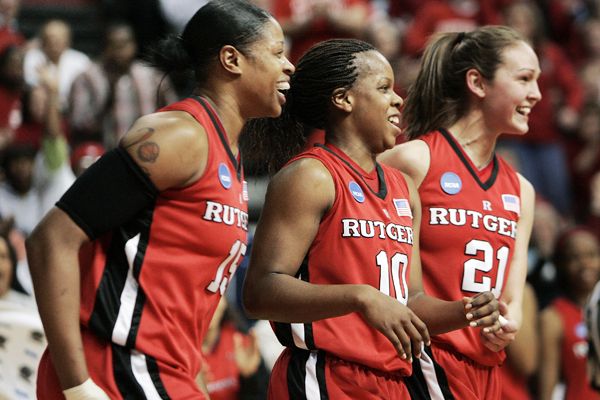 Down to the wire basketball games, defensive battles to the end, physical battles, gotta love march madness!
just a recap of some impressive victories over the last two days:
UConn remains undefeated beating Florida 87-59
California scored a crazy 99 points to defeat UVA
2 – #6 seeds advance over #3 seeds: Arizona State edges out Florida State, while UNC is no challenge for Purdue.
Most exciting for me, being a Jersey girl, was Rutgers just absolutely destroying Auburn after coming out to a 22-4 lead early!