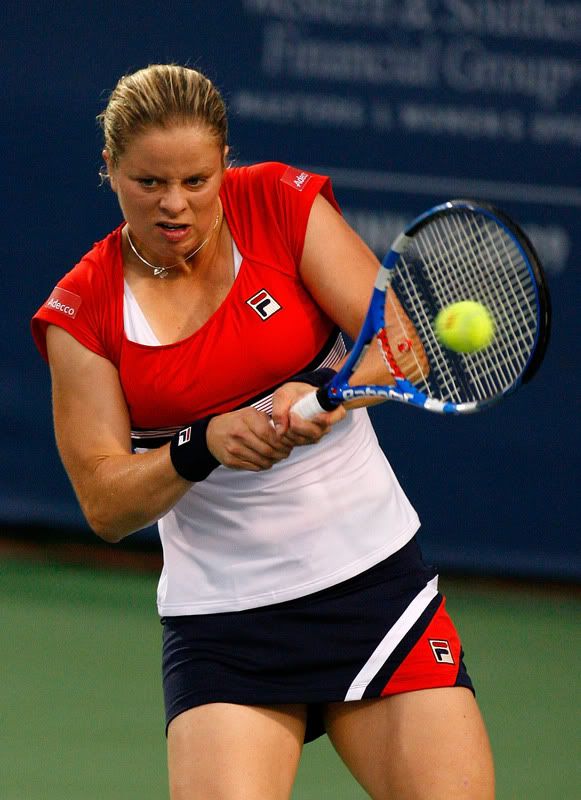 WTA Womens Tennis Players predict surging Clijsters comeback
Kim Clijsters returned to the WTA Tennis Tour after 2 years in retirement and she did it the best way she can think of, with a great 6-4 6-3 victory over Marion Bartoli at the Cincinnati Open.
After the match Bartoli was stunned by the standard of play that Clijsters produced.
"Two years without playing a match-it's pretty amazing the level she has already right now," she said. "I guess the level of play, yes, it's inside the top 10 already. I can tell you that. The way she was moving and hitting and her physical strength after two years without playing a match it's just amazing." she said.
Bartoli's feelings were echoed by three members of the world's top ten.
"I think she will do top 10 for sure. She seems exactly the same as she was before. I think it's great she comes back and I think tennis needed somebody like this. I am really excited. There are not many girls who really had a birth of a child and came back." Svetlana Kuznetsova said.
Jelena Jankovic said it would be nice to have Clijsters back in the locker-room.
"It's always nice to see a well-known face come back again. She was a great athlete and one of the best movers on tour. If she could be number one before, she can do it again." she said.
"I think it's great. I think she's happy to be back and be here and I hope it goes really well for her," Venus Williams commented.
"I think she will do well, definitely. She's a great athlete and a great competitor." she added.
Photo Getty Images