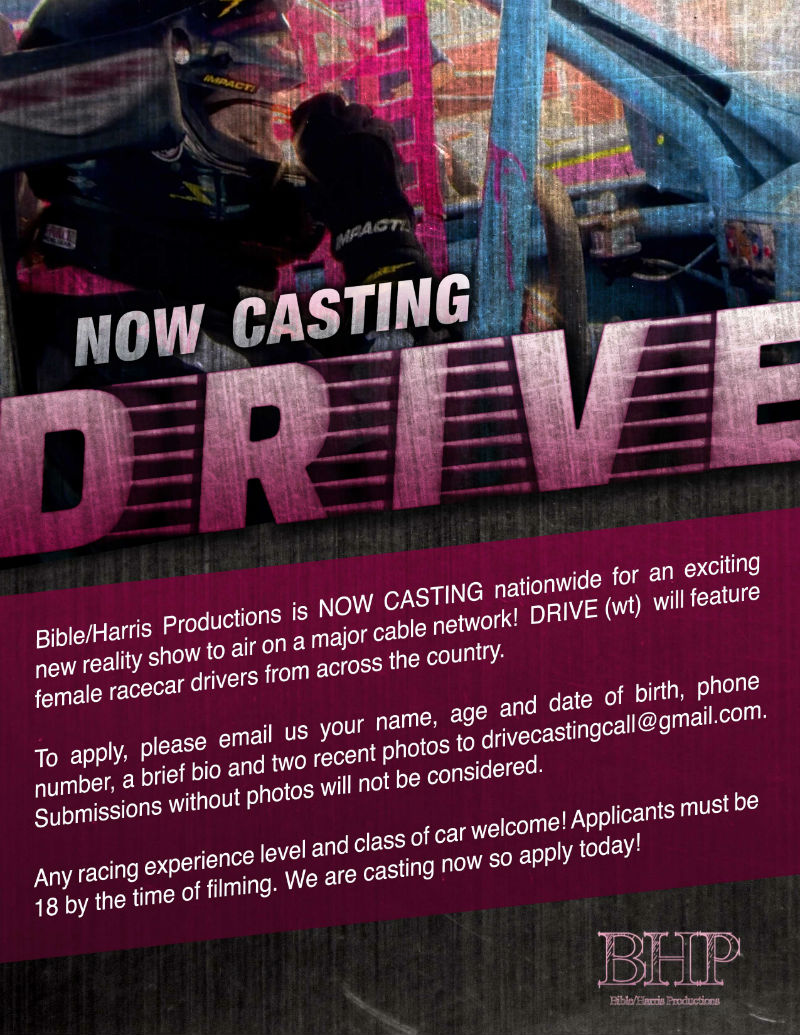 Ladies in Racing – Female Drivers – Women in Motorsports OPEN CASTING CALL OPPORTUNITY Want to be part of a cool new cable television concept that is focusing on women in racing and the career paths of female racers?   Check out this cool, new opportunity for ladies in motorsports and female drivers. Casting Call: DRIVE
Applicants must be 18 by the time of filming.
To apply, please email us your name, age and date of birth, phone number, a brief bio and two recent photos to drivecastingcall@gmail.com.